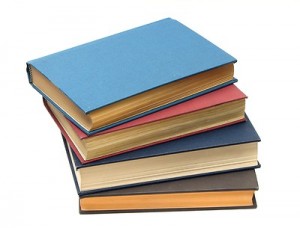 The staff of the proteomics core work closely with customers, and are often heavily involved in the write-up process of projects that have made use of mass spectrometry services. In addition to our co-authored papers, our work is frequently acknowledged by our researchers in their publications and our work has been essential toward many researchers obtaining grants. If you are a customer of the core, and have published work that made use of the proteomics services that we offer, we'd like to list your publication here. Please contact us with details.
Selected Recent Customer & Collaborator Publications
Yang, Y.-S.; Kato, M.; Wu, X.; Litsios, A.; Sutter, B.M.; Wang, Y.; Hsu, C.-H.; Wood, N. E.; Lemoff, A.; Mirzaei, H.; Heinemann, M.; Tu, B.P.; Yeast Ataxin-2 Forms an Intracellular Condensate Required for the Inhibition of TORC1 Signaling during Respiratory Growth, Cell, 2019.
Patel, Manish M., Volkov, Oleg A., Leija, Christopher, Lemoff, Andrew, Phillips, Margaret A. (2018); A dual regulatory circuit consisting of S-adenosylmethionine decarboxylase protein and its reaction product controls expression of the paralogous activator prozyme in Trypanosoma brucei, PLoS Pathogens, e1007404.
Ramachandran, B.; Stabley, B.; Cheng, S.-L.; Behrmann, A.; Gay, A.; Li, L.; Mead, M.; Lemoff, A.; Mirzaei, H.; Kozlitina, J.; Chen, Z.; and Towler, D. (2018); A G3BP1 / MAVS protein signaling relay conveys arteriosclerotic Wnt signals in aortic vascular smooth muscle cells, J. Biol. Chem., 293, 7942-7968.
Theodoropoulos, P., Gonzalez, S.S., Winterton, S.E., Rodriguez-Navas, C., McKnight, J.S., Morlock, L., Hanson, J., Cross, B., Owen, A.E., Duan, Y., Moreno, J.R., Lemoff, A., Mirzaei, H., Posner, B.A., Williams, N.S., Ready, J.M., Nijhawan, D. (2016) Discovery of Tumor-Specific Irreversible Inhibitors of Stearoyl CoA Desaturase, Nature Chemical Biology, 12, 218-225.
Kalantari, R., Hicks, J.A., Li, L., Gagnon, K.T., Sridhara, V., Lemoff, A., Mirzaei, H., Corey, D.R. (2016). Stable Association of RNAi Machinery is Conserved Between the Cytoplasm and Nucleus of Human Cells, RNA, 22, 1085-1098.
Wands, A.M., Fujita, A., McCombs, J.E., Nygren, J., Rodriguez, A.C., Nischan, N., Bond, M.R., Mettlen, M., Reis, C.R. Trudgian, D.C., Lemoff, A., Steentoft, C., Clausen, H., Schmid, S.L., Mirzaei, H., Yrlid, U., Kohler, J.J., Fucosylation and protein glycosylation create functional receptors for cholera toxin, eLife, 4, e09545.
Yamashiro, Y., Papke, C. L., Kim, J., Ringuette, L. J., Zhang, Q. J., Liu, Z. P., Mirzaei, H., Wagenseil, J. E.. Davis, E. C., Yanagisawa, H. (2015). Abnormal mechanosensing and cofilin activation promotes the progression of ascending aortic aneurysms in mice, Science Signaling, 8.
Salomon, D., Klimko, J. A., Trudgian, D. C., Kinch, L. N., Grishin, N. V., Mirzaei, H., Orth, K. (2015). Type VI Secretion System Toxins Horizontally Shared between Marine Bacteria, Plos Pathogens, 11 (8).
Katafuchi, T., Esterházy, D., Lemoff, A., Ding, X., Kliewer, S.A., Mirzaei, H., Mangelsdorf, D.J. (2015). Detection of FGF15 in Plasma by Stable Isotope Standards and Capture by Anti-Peptide Antibodies (SISCAPA) and Targeted Mass Spectrometry, Cell Metabolism, 2015, 21, 898-904.