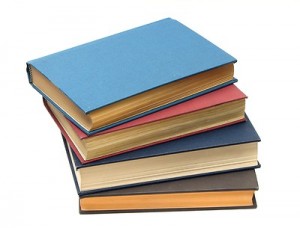 The staff of the proteomics core work closely with customers, and are often heavily involved in the write-up process of projects that have made use of mass spectrometry services. In addition to our co-authored papers, our work is frequently acknowledged by our researchers in their publications and our work has been essential toward many researchers obtaining grants. If you are a customer of the core, and have published work that made use of the proteomics services that we offer, we'd like to list your publication here. Please contact us with details.
Selected Recent Customer & Collaborator Publications
Zaman, A.; Wu, X.; Lemoff, A.;Yadavalli, S.; Lee, J.; Wang, C.; Cooper, J.; McMillan, E.A.; Yeaman, C.; Mirzaei, H.; White, M.A.; Bivona, T.G. (2021); Exocyst Protein Subnetworks Integrate Hippo and mTOR Signaling to Promote Virus Detection and Cancer, Cell Reports.
Liu, S.; Zhou, M.; Ruan, Z.; Wang, Y.; Chang, C.; Sasaki, M.; Rajaram, V.; Lemoff, A.; Nambiar, K.; Wang, J. E.; Hatanpaa, K. J.; Luo, W.; Dawson, T. M.; Dawson, V. L.; Wang, Y. (2021); AIF3 Splicing Switch Triggers Neurodegeneration, Mol Degeneration,
Tao, L.; Lemoff, A.; Wang, G.; Zarek, C.; Lowe, A.; Yan, N.; Reese, T.A. (2020); Reactive oxygen species oxidize STING and suppress interferon production, Elife.
Behrmann, A.S.; Zhong, D.; Li, L.; Cheng, S.-L.; Mead, M.; Ramachandran, B.; Sabaeifard, P.; Goodarzi, M.; Lemoff, A.; Kronenberg, H.M.; Towler, D.A. (2020); PTH/PTHrP Receptor Signaling Restricts Arterial Fibrosis in Diabetic LDLR−/− Mice by Inhibiting Myocardin-Related Transcription Factor Relays, Circulation Research.
Ali, R.; Clark, L.D.; Zahm, J.A.; Lemoff, A.; Ramesh, K.; Rosenbaum, D.M.; Rosen, M.K. (2019); Improved strategy for isoleucine 1H/13C methyl labeling in Pichia pastoris, J. Biomol. NMR.
Yang, Y.-S.; Kato, M.; Wu, X.; Litsios, A.; Sutter, B.M.; Wang, Y.; Hsu, C.-H.; Wood, N. E.; Lemoff, A.; Mirzaei, H.; Heinemann, M.; Tu, B.P. (2019); Yeast Ataxin-2 Forms an Intracellular Condensate Required for the Inhibition of TORC1 Signaling during Respiratory Growth, Cell.
Patel, Manish M., Volkov, Oleg A., Leija, Christopher, Lemoff, Andrew, Phillips, Margaret A. (2018); A dual regulatory circuit consisting of S-adenosylmethionine decarboxylase protein and its reaction product controls expression of the paralogous activator prozyme in Trypanosoma brucei, PLoS Pathogens, e1007404.
Ramachandran, B.; Stabley, B.; Cheng, S.-L.; Behrmann, A.; Gay, A.; Li, L.; Mead, M.; Lemoff, A.; Mirzaei, H.; Kozlitina, J.; Chen, Z.; and Towler, D. (2018); A G3BP1 / MAVS protein signaling relay conveys arteriosclerotic Wnt signals in aortic vascular smooth muscle cells, J. Biol. Chem., 293, 7942-7968.