Important: We do not accept any radioactive or biohazardous samples. You will be ask to sign a declaration that your samples are not dangerous when you bring them to the core. You must discuss your experiment with core staff if radioactive materials have been used at any point, even if you do not believe your samples are radioactive.
Setup an iLab Account if you do not already have one.
Carefully review the advice relevant to your submission in the sections below.
Prepare gel-bands according to our guidelines, or follow our instructions for in-solution submissions. ALWAYS stain gels – if running a mixture into the top of a gel stain with Coomassie blue. ALWAYS dice gel bands into ~1mm cubes, bands that are not diced WILL NOT be accepted. Do not include any of the dye-front or any stacking portion of the gel. In-Solution digested samples are subject to restrictions – read the provided information thoroughly.
Login to iLab, our sample submission system  using your UT-Southwestern login info (external customers can create an account through the iLab site) and create a new service job.
Label all sample tubes with the Sample ID created in the submission system. Do not tape around tubes.
Bring your sample to the sample submission room in Y4.106, 24 hours a day.
Schedule / Turn-around
The UTSW core provides a quick turn-around compared to other academic and commercial facilities. For gel samples we aim to
Prepare samples for mass-spec analysis during Tuesday & Wednesday or Thursday & Friday
Run samples on the mass spectrometer beginning Wednesday or Friday evening
Analyze data and supply results within 1-2 weeks, subject to instrument problems, length of the sample queue etc.
TMT samples may require a month for analysis due to the additional sample preparation steps and data analysis required.
Intact mass analysis samples are typically run within 24 hours.
Other non-gel samples are processed in the order that they are received.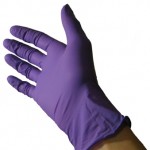 General Guidelines & Information
The following guidance and information applies to all services. If you are a new user please review the information below before submitting your first samples.
Preparing Gels & Avoiding Keratin / Other Contamination
General Limitations of Proteomics Services
Frequently Asked Questions (FAQs)
Service Specific Guidelines & Information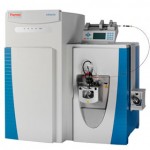 We provide specific information and guidelines for each of the services we offer. Please review the relevant guidance before you submit your samples – it may be updated as we work to improve protocols and widen the range of analyses we offer.
Gel Band Protein ID
PTM Identification
Glycosylation
Complex Mixture Identification & Label-Free Quantitation
SILAC Quantitation
TMT Quantitation
In Solution Digested Samples
Intact Mass Analysis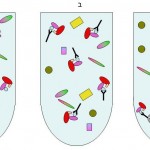 Experiment Specific Guidelines & Information
The vast majority of samples we analyze are generated from similar types of experiments occurring across many labs at UTSW. Here we provide advice about how to best make use of the services the core provides for the type of experiment you are performing.
Identification of Protein Interactors / Complexes Using Co-Immunoprecipitation (Co-IP)
PTM Mapping of a Protein