The core is run by expert staff with a wealth of experience in mass-spectrometry proteomics. The director, Dr. Hamid Mirzaei, is a tenure-track assistant professor who also runs his own research lab, which collaborates closely with the Proteomics Core.
Hamid Mirzaei, Ph.D. – Assistant Professor & Facility Director
Assistant Professor (Tenure Track), Department of Biochemistry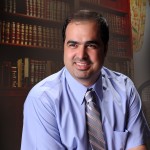 I am an analytical chemist and I received my training at Purdue University, a leading institution in analytical chemistry, especially in the field of mass spectrometry. I received my Ph.D. from Dr. Fred Regnier one of the founders of the field of bio-separation.  While at Purdue I mainly focused on technology development in separation and mass spectrometry areas. These technologies were developed to address important issues in the field of proteomics such as post-translational modification enrichment and detection as well as improvement of mass spectral detection limits.
In 2007 I joined Dr. Ruedi Aebersold's laboratory, one of the leading proteomics lab in the world, at Institute for Systems Biology in Seattle where I was trained in high throughput quantitative proteomics and complementary systems biology technologies. During my postdoctoral research at ISB, I was involved in the development of Selected Reaction Monitoring (SRM), a newly adopted mass spectrometry technique that promises to revolutionize proteomics into an automated, accurate and reproducible data acquisition platform. This technology does not require the often limiting step of precursor ion selection for peptide ion fragmentation, but instead uses mass analyzers to monitor predefined peptide and fragment ion pairs. I have also spent significant amount of time and effort for platform standardization and inter-laboratory transferability which from the beginning affected proteomics credibility.
Faculty Profile & Publications
Room: Y4.310D
Tel: (214)-648-3510
Fax: (214)-648-3524
Email: hamid.mirzaei@utsouthwestern.edu
Andy Lemoff, Ph.D. – Mass Spectrometry
Instructor, Department of Biochemistry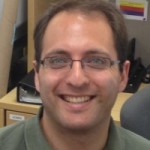 I received my Ph.D. in Chemistry from the University of California-Berkeley in 2005. My research in Evan Williams' lab involved using FT-ICR mass spectrometry and molecular modeling to study how interactions with metal ions and water molecules affected the structure of amino acids. After graduating I spent almost two years at a GMP contract lab in Madison, WI, where I was involved in many projects involving high-resolution LC/MS analysis of proteins and peptides. Following this I worked for nearly five years in the High-Throughput Analytical Chemistry group in the Chemical Biology and Therapeutics department at St. Jude Children's Research Hospital. While there I provided mass spectrometry support for many groups and was involved a number of projects in which I used selected reaction monitoring (SRM) for quantitation of small molecules in cell lines and animal tissues.
I look forward to working with you, be it to assist with your sample submissions or to collaborate on projects!
Faculty Profile & Publications
Room: Y4.306 / Y4.310A
Email: andrew.lemoff@utsouthwestern.edu

Mohammad Goodarzi, Ph.D. – Bioinformatics
Instructor, Department of Biochemistry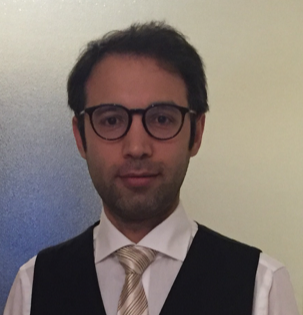 Mohammad Goodarzi is currently a faculty member of the Biochemistry Department at the University of Texas Southwestern Medical Center. He obtained his Ph.D. degree in pharmaceutical sciences on feature selection and modeling techniques in drug design and development at Vrije Universiteit Brussels, Belgium. As a Ph.D. student he visited the Institute of Chemistry Timisoara of the Romanian Academy, where he studied conformational analysis and protein–ligand interactions. He was a postdoctoral researcher at BIOSYST-MeBioS, Faculty of Bioscience Engineering, K.U. Leuven, Belgium, for a few years. The main research focus was to investigate light with biological material aiming to develop innovative, optical sensing techniques for nondestructive characterization of various biological samples. He was a bioinformatics group leader at the Laimburg Research Centre, Bolzano, Italy, before joining the University of Texas. He won two scientific international medals from Genova (Swiss) and Kualalumpor (Malaysia) in 2006 and 2007, respectively. He is the (co)-author of over 120 scientific articles and two book chapters. He has been an (in)-direct co-supervisor of 10 doctoral/master theses and an invited lecturer in 40 international meetings. His main focus is devoted to the development and application of bioinformatics tools in spectroscopy, hyperspectral imaging, and omics data analysis.
Faculty Profile & Publications
Room: Y4.310B
Email: Mohammad.Goodarzi@utsouthwestern.edu

Alumni
Viswanadham Sridhara, Ph. D.
Hamssika Chandrasekaran
David Trudgian, Ph.D.
Xiaofeng (Sophie) Guo, Ph.D. – U. Penn Center for Sleep
Tatjana Talamantes, Ph.D. – Thermo Fisher Scientific